Gutter Cleaning Phoenix, AZ
Clogged roof water drainage full of leaves, debris and other junk?

Call your trusted cleaners today.
Fast, friendly folks who truly care about your home or commercial property. 
Call us today for a free estimate.

Just as you ensure the regular maintenance of other parts of your property, having your roof drainage cleaned regularly is also very important to avoid potential water damage. A lot of our new customers only opt for a cleaning service during heavy rainfall, especially when the water starts dribbling from different parts of their properties.
Get it cleaned from the best gutter cleaning company in AZ, and let us show you why we're the best!
We are one of the most trusted and experienced cleaning company offering satisfied commercial and residential cleaning service as well as minor repairs and maintenance services.
Why are we the best in the business?
We believe in building long-term, friendly relationship with our clients. And more importantly, we are always determined to value that relationship. And, that's the biggest reason, why we are the most trusted company since a long time.
We clean rainspouts at all types of properties
Our company is constantly cleaning the drain spout in different properties across the area, including schools, retirement villages, residential homes, businesses, government buildings and more, all over the Valley, with a lot of success.
We only work with experienced, and well trained staff
We only work with highly skilled and trained cleaning pros with state of the art equipment to ensure high level of consistent performance – not with backpackers or subcontractors like most of the local cleaning companies.
We are always on time (seriously).
Unlike most of the other drainage cleaning companies in the area, our cleaners don't keep our clients waiting when they need our services. We value your time, and we always aim to arrive a few minutes earlier than expected. We've also become very efficient when it comes to scheduling and completing the job. And that's also a major reason why we are the number one cleaning company in Arizona.
No job is too big or too small for our pros
Whether you need our cleaning services for a small residential work, large commercial project around AZ, we always strive to exceed your expectations. We are proud of our skills and superior workmanship, always ready to show you the before and after pictures, so that you can see the difference.
Why are we the best AZ crew to work with?
We work with well-trained and skilled professionals
Our team of pros only use industry-grade, first-rate equipment to clean the all types of drain spout. We have already helped thousands of local people at different locations with our experience and professionalism, and there is no reason, why you can't be the next. Our company continuously works at upgrading the overall skills, knowledge, equipment, and always thrives to be the best in business.
Your comfort is always our priority
We always ensure our customers can enjoy the unrivalled services right from the comfort of their homes.
We remove almost all types of contaminants
No job is too big or too small for our pros. Our team always aims at removing all types of contaminants including dirt, dust, lichen, bird dropping, grime, and several other pollutants that are affecting your drainage system.
From removing all the pollutants with pressure water to other techniques, our team of professional cleaners are always ready to give you the best possible service right from the comfort of your home. You will surely experience the difference of choosing a reliable, ensured, and bonded company like us and hiring "any other" company.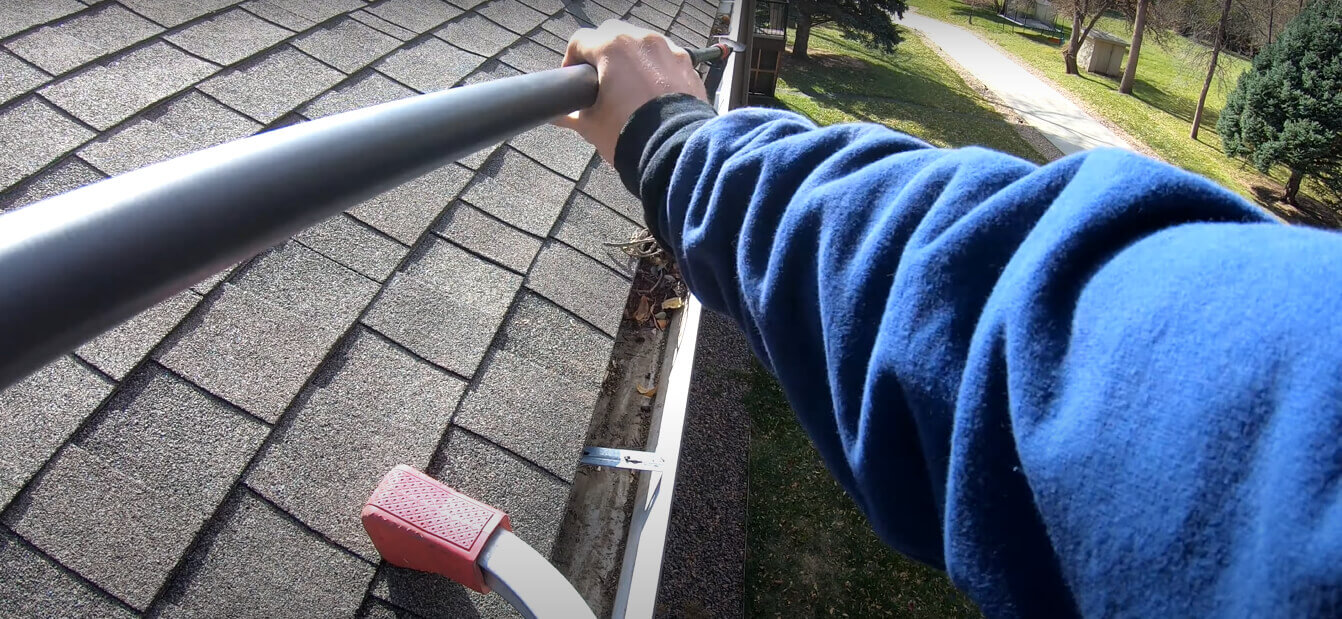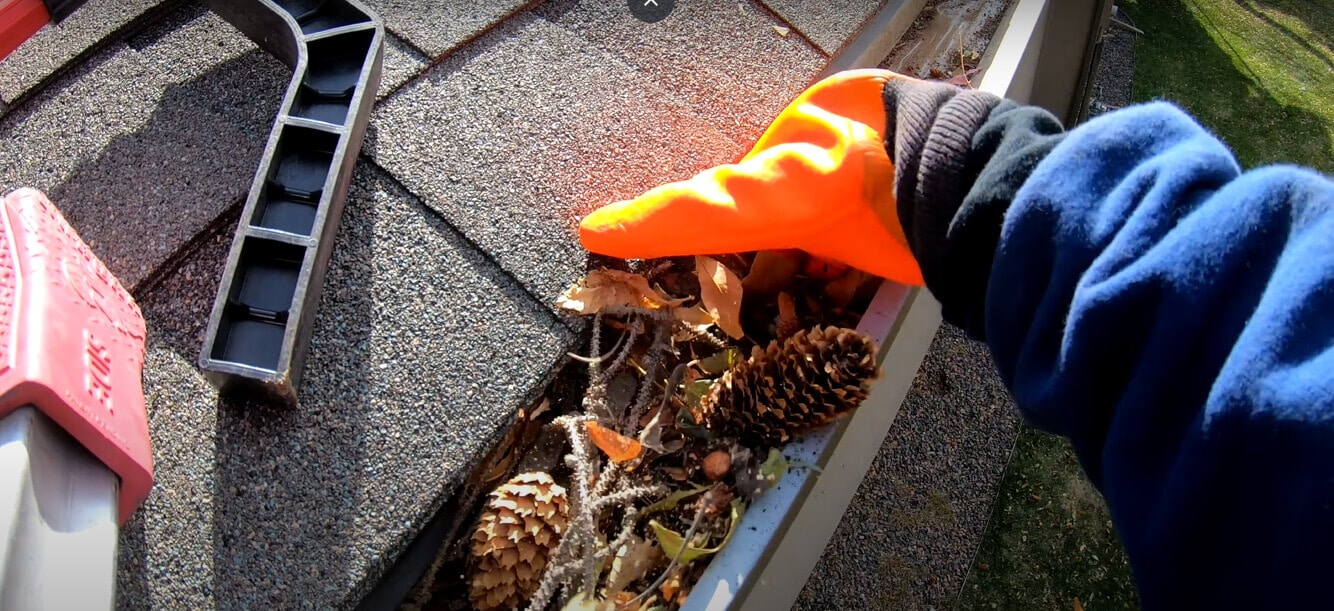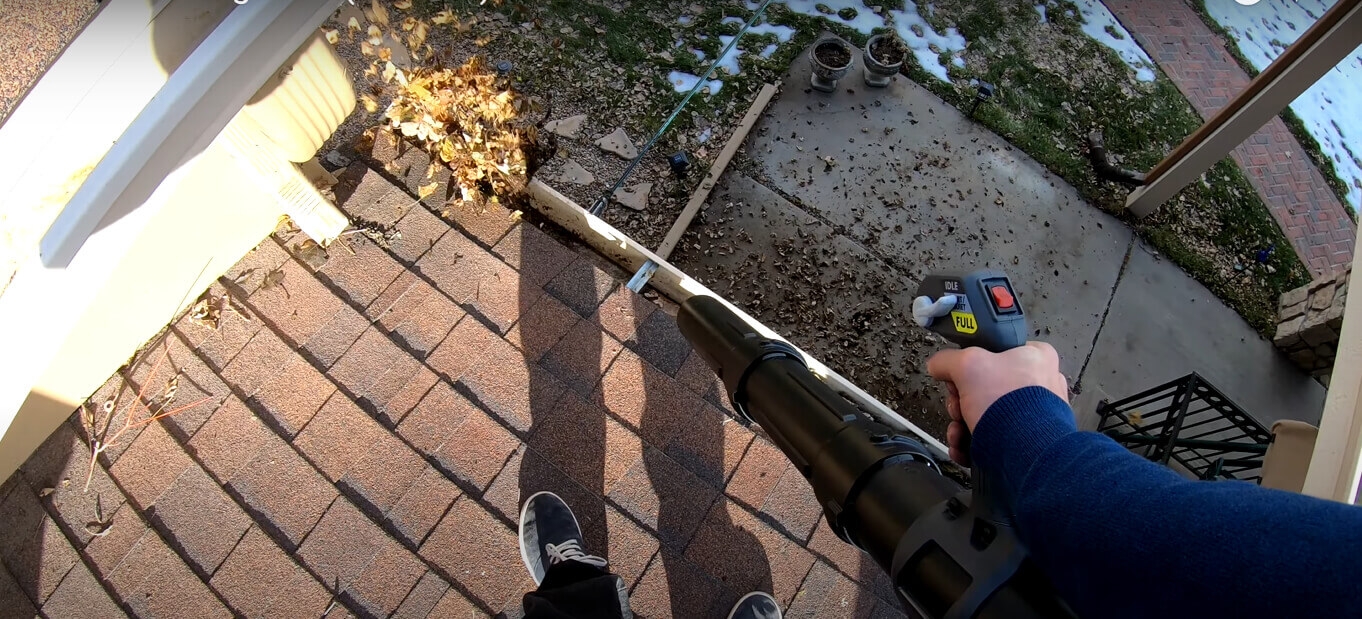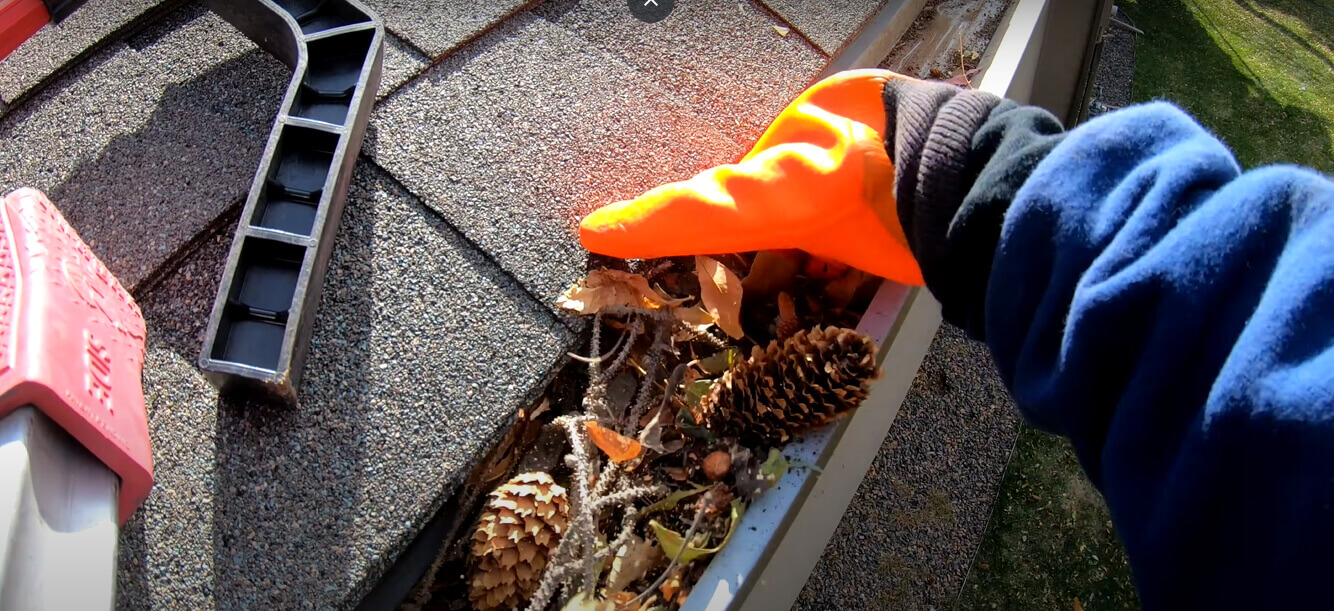 What services do we offer as a leading gutter cleaning contractor in Phoenix, AZ?
Whether it is about installing, replacing, or repairing them, we expertly work on them, including:
New Gutter Installation
A lot of different aspects including your property's roof line, overhang, pitch, fascia & valleys etc. must be taken into consideration before and during an installation.
The professionals here will properly evaluate your home and plan a brand new installation that suits all your needs. We only work with cutting edge technology and install the roof pipe line with high-quality industry-grade materials to design the custom gutter according to your space, requirement, and budget.
Seamless Gutter Installation
It is true that Arizona usually remains very dry. As rain does not fall quite often, we can go through months without a single drop. While you may think you don't need rainwater drainage system at all due to weather, think about that short monsoon season when downpours, even for a couple of weeks can be extremely damaging for the roofs of your property.
Having a perfect drainage system , especially the seamless ones can make a lot of difference when it comes to the durability and longevity of your roofs, especially during the monsoon season. Rains can fall fast and heavy during monsoon season specially if there are storms, and rainwater can even lead to flooding in extreme cases. That is why, seamless are more than suitable for AZ weather. These roof pipe line can play a very crucial role in protecting your home from rain damage throughout the short monsoon season.
Unlike sectional downpipes, which are assembled in different pieces, seamless are designed from a continuous piece of material. "Seamless gutters" means "no leaks", and that's why, it is a very popular and most preferred option among all other types like round, box, fascia/eaves, and many more. Contact us today to know more.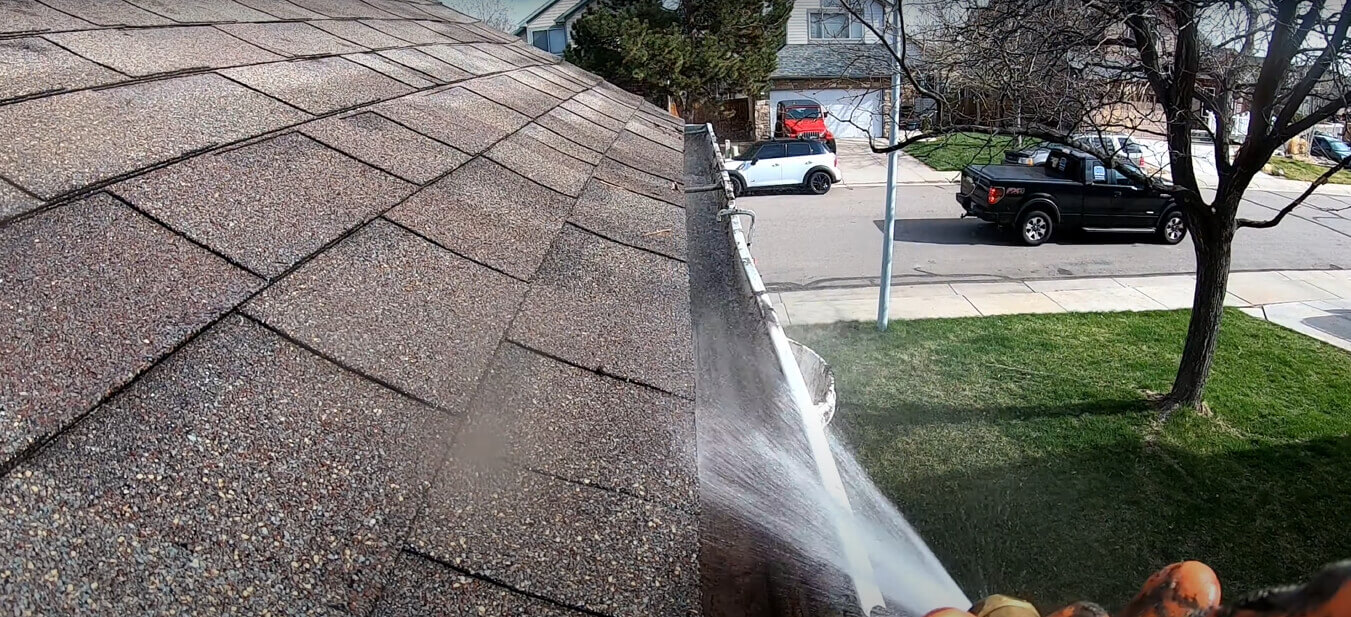 Residential Property
If you need quick, reliable, timely, and affordable residential gutter contractor for your home, you can contact us any day and any time.
With our long experience in the industry, trusted by thousands of satisfied local customers, we are the most trusted and best value residential gutter cleaners in Phoenix Arizona. Our group of professional cleaners (not sub contractors), are skilled, experienced, and equipped enough to inspect your drainage system at home irrespective of the height and size.
Whether it's an emergency, or you want a routine rainspout cleaning, or you are looking for "same day cleanliness service", we are only a call away!
We won't only clean your homes downspout , but will also clean off the roof and surrounding area, and also check for the faults in downpipes. We promise that we will be responsible for cleaning all the mess we will create during our cleaning service, and will ensure restoring the previous appearance and look of your roofs. We promise that you won't regret your investment in our service.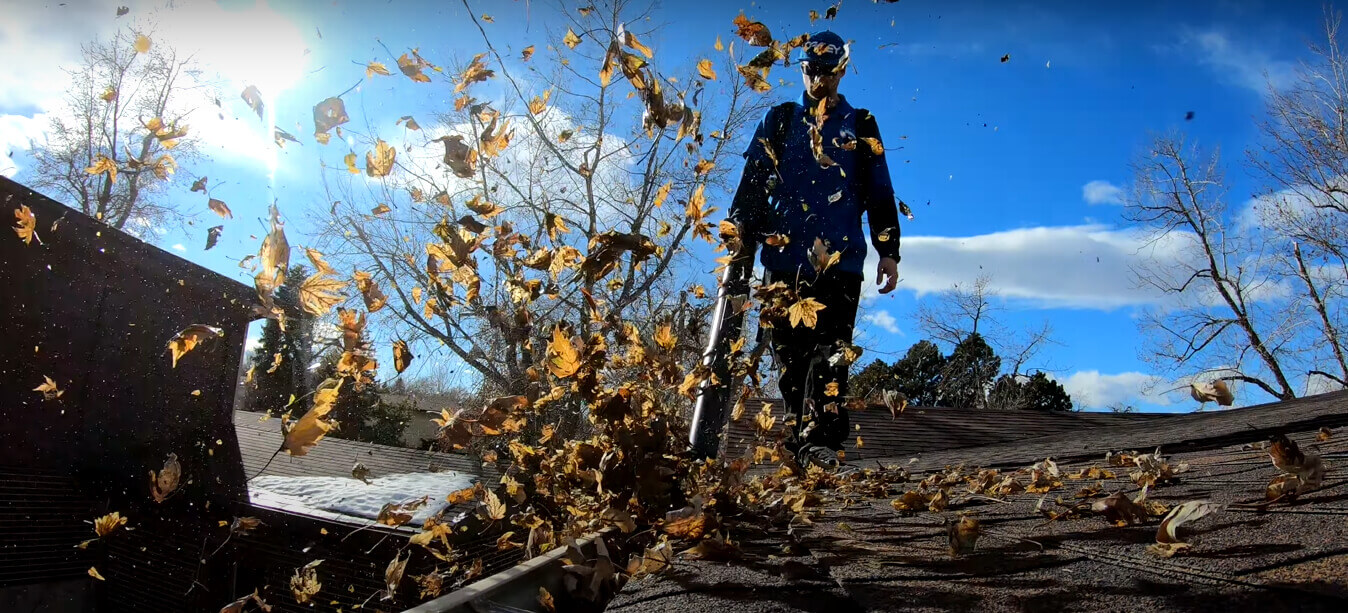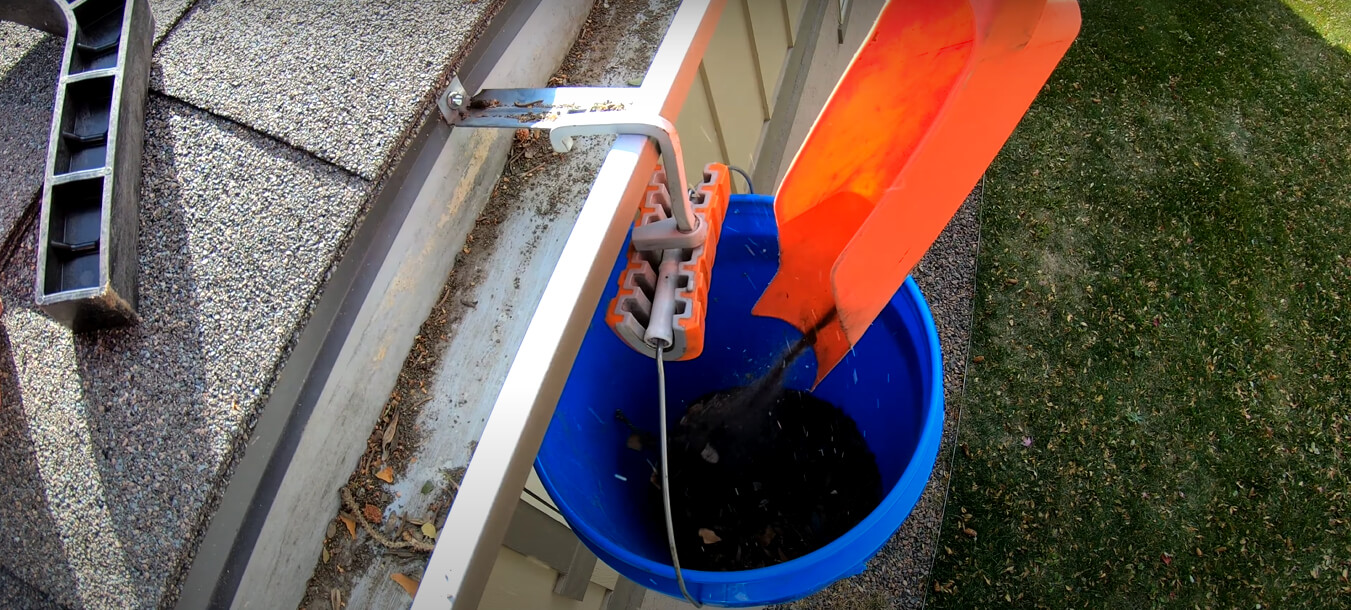 Commercial Property
Looking for a gutter contractors that can meet the demands of your business? We can be the local company that can help you to reduce the overall maintenance cost and improve not only the overall appearance, but also the efficiency of drain pipes at your commercial property.
We are currently serving various commercial entities all around AZ, including councils, warehouses, universities, businesses, hospitals, schools, retirement villages, ambulance and fire station etc. And there is no reason, why we can't offer our services for your commercial property.
Whether you need commercial Phoenix gutter service for a small shop, or a vast retirement village or anything in between, we are always here for you. Contact us today, and one of our experienced and friendly team members will visit your location and give you a free quote. Your satisfaction is always our motto.
Repair and Maintenance
Repairs and maintenance of damaged or leaking rainspout at very competitive rates
You don't need to hire an additional tradesman and some extra money to get the repair and maintenance of your roof drain pipes at home or business. We can also complete the small repairs if required, and that too, at very competitive price. We offer cheap repair and maintenance solutions including:
Fixing gutter repairs and roof leaks
Gutter guard installations and repairs
Anchor point inspections
Fixing and replacing cracked or weak sections
So, why are you wasting time in your search for a reliable gutter repair company in Phoenix for small repairs and maintenance? Whether you want to get repair service for your home or any other commercial property, we are the local company you can trust. Ping us today to get a free quote on repair cost or any other detail.
Roof Gutter Replacement
A damaged rainwater downpipe can be a massive problem, and can easily cause a build up of moisture and mildew that can massively affect your home or business.
We are confident that you are going to love the versatility of our company. We are not only limited to gutter cleaning, minor repair and maintenance, we also deal in  replacements across the neighborhoods. We offer a satisfied gutter replacement services at really competitive prices.
Our trusted company can always visit your home or office to remove and replace roof water drainage to ensure they are fully functional again. We have the experience of replacing roof water drainage systems not only on homes, but also on commercial buildings so we know how to properly replace the materials and restore the tricky roof drainage system.
Schedule an appointment today for a free quote
By this point, if you read this far, you know we are the real deal when it comes to cleaning guttering systems, and we are the professional guys you want to deal with… in all of Arizona, really.
All you have to do is to dial our phone number, text, or email our customer team, and name the location of your home or business. From booking a visit to the inspection of your drainage to estimates of the overall price, financing options, selection of the suitable tools and equipment to other needs, our customer team will take care of everything you need.
A lot of businesses and homeowners call K&B Gutter Cleaning the best professional gutter cleaners in Phoenix, and it's for a reason. Because we take pride in cleaning, repairing, as well as replacing all types of commercial and residential property at very reasonable rates.
We are proud to have a professional, dedicated and friendly team of cleaners that are always ready to follow a thorough process every time, and give our customers the best results with their experience, dedication, workmanship, and skills! So, don't hesitate to get complete assistance from our friendly customer care team, and that too, from the comfort of your home! You are always welcome if you want to get a free rainspout cleaning quote on our pro cleaning services.
Pro gutter cleaning services at affordable price
It will be a pleasure for our professional sales team to help you if you are struggling with your budget estimate. Our customer team will take all the steps to help you with high quality, satisfied, long-lasting services at very competitive price. Communication is the key friends! Dial our official number or simply text us and see what everyone is raving about.
While our professional cleaners plan to get rid of all the problems related to your gutters, why don't you spend some time with your family and friends and explore beautiful places around the area? You have dozens of different options like Phoenix Sonoran Reserve, Cave Buttes Recreation Area, Musical Instrument Museum, Heard Museum, Desert Botanical Garden, South Mountain and Preserve.
Where do we offer our services in addition to Phoenix, AZ?
We proudly offer our services to other neighborhoods like Downtown, North/Northwest, and West Phoenix, South Mountain Village, North Mountain Village, Camelback East Village, Central City, Desert Ridge, Biltmore Area, Norterra, Pointe Golf On Lookout Mountain, Arcadia Cove, Pointe Tapatio, Little Dealer Little Prices, Campus For Compassion, Desert West Park, Canyon Creek Village, Lookout Mountain, Optima Biltmore Towers Condominium, Papago Vista Apartments, Mountain Park Ranch, Tatum Ranch, Villa De Paz, Sonoran Foothills, Cofco Chinese Cultural Center, Arizona Biltmore Estates, Brick Commons Condominium, Adobe Ridge Apartments, Villagio At Happy Valley Condominium, Arcadia Lite, Torre Blanca, Pointe Resort Condo At Tapatio Cliffs, Discovery At Villa De Paz, Raven At South Mountain, Camelback Mountain Views, Colonia Del Sol, Paradise Park Condominium, Cave Creek Transfer Station, Enclave Villas Condominium, Monterey Ridge Condominium, Stetson Valley, Artisan Lofts Condominium, Pierson Place Historic District, Tatum Village, Courtney Village At Papago Park, Artisan Commons, Evans Churchill, Mountain Park Condominium, La Crescenta Condominium, Red Rox Condominium, and Cabrillo Canyon.